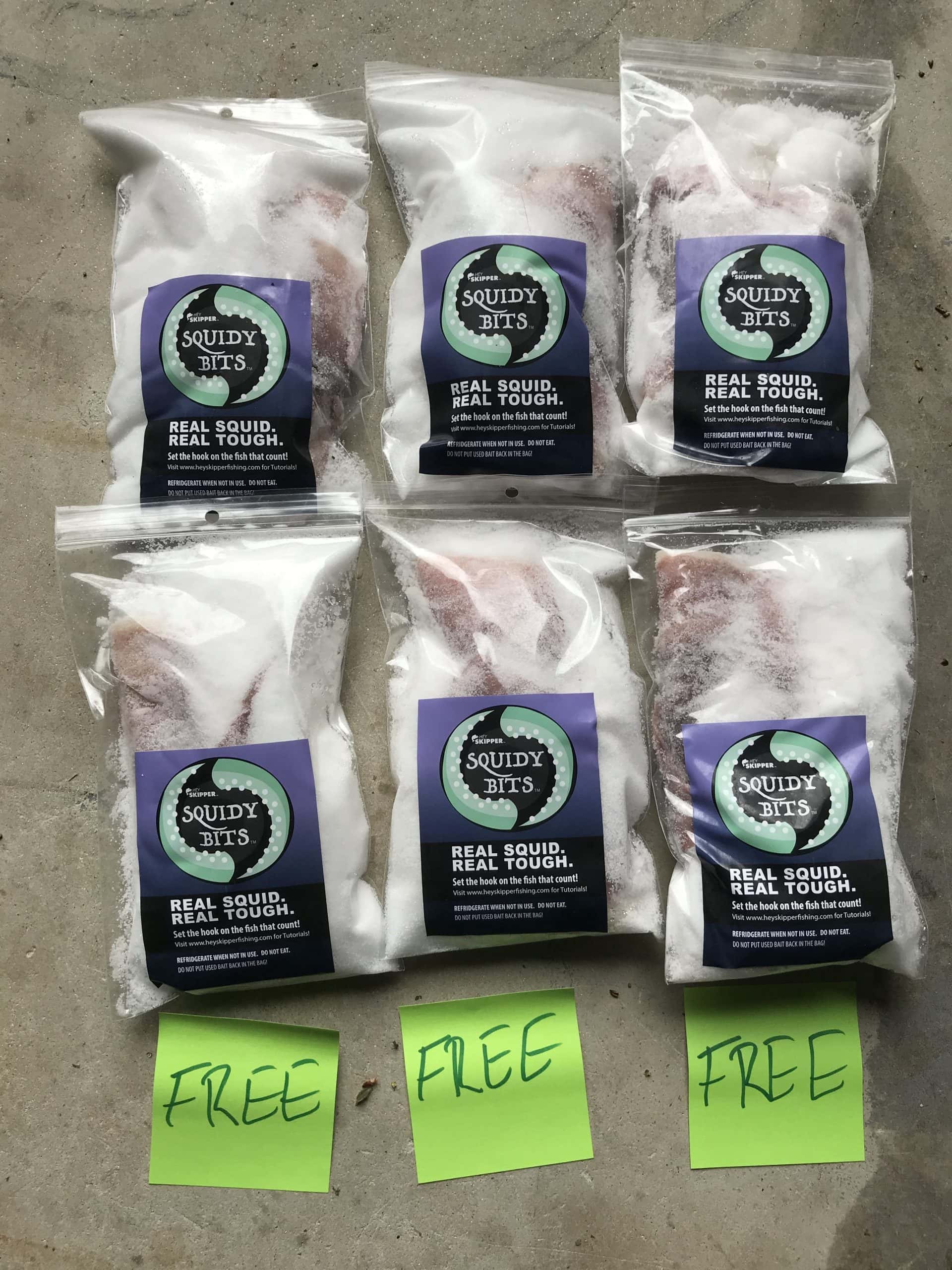 Enter Giveaway!
We know there are a lot of people out there that are wishin' they were fishin'. 
Here at Hey Skipper, we are lucky to be able to fish right now under the current Stay at Home order in Maryland, but that isn't the case for everyone. The bait shops are closed, fishing locations shut down, and many people are not allowed to go out fishing right now.
In an effort to raise spirits and spread the love of fishing, we have decided to give away SIX PACKS OF SQUIDY BITS to one lucky winner! 
Squidy Bits are a time-proven bait that stay good indefinitely in refrigeration, so there should be no worry of ever having to go fishing without any bait (no matter how long your quarantine lasts.) 
This giveaway is open from April 17th to May 1st! Winner chosen Friday, May 1st at 5 pm EST. No purchase is necessary and open to US residents only (sorry, we love you too international friends!)
Enter Now!