WIN ALL of our bait together in a waterproof bait box + Limited Edition GLOW floats, Candy Float Surprise Bag and Catch Em All fishing rigs! We put together this special giveaway bundle to make it simple for you to get out and get on some fish. We include everything you need to get out there and catch a fish right away! Simply tie on one of our specialty hand tied fishing rigs, attach any of the salted baits we include, cast your rod and start catching fish!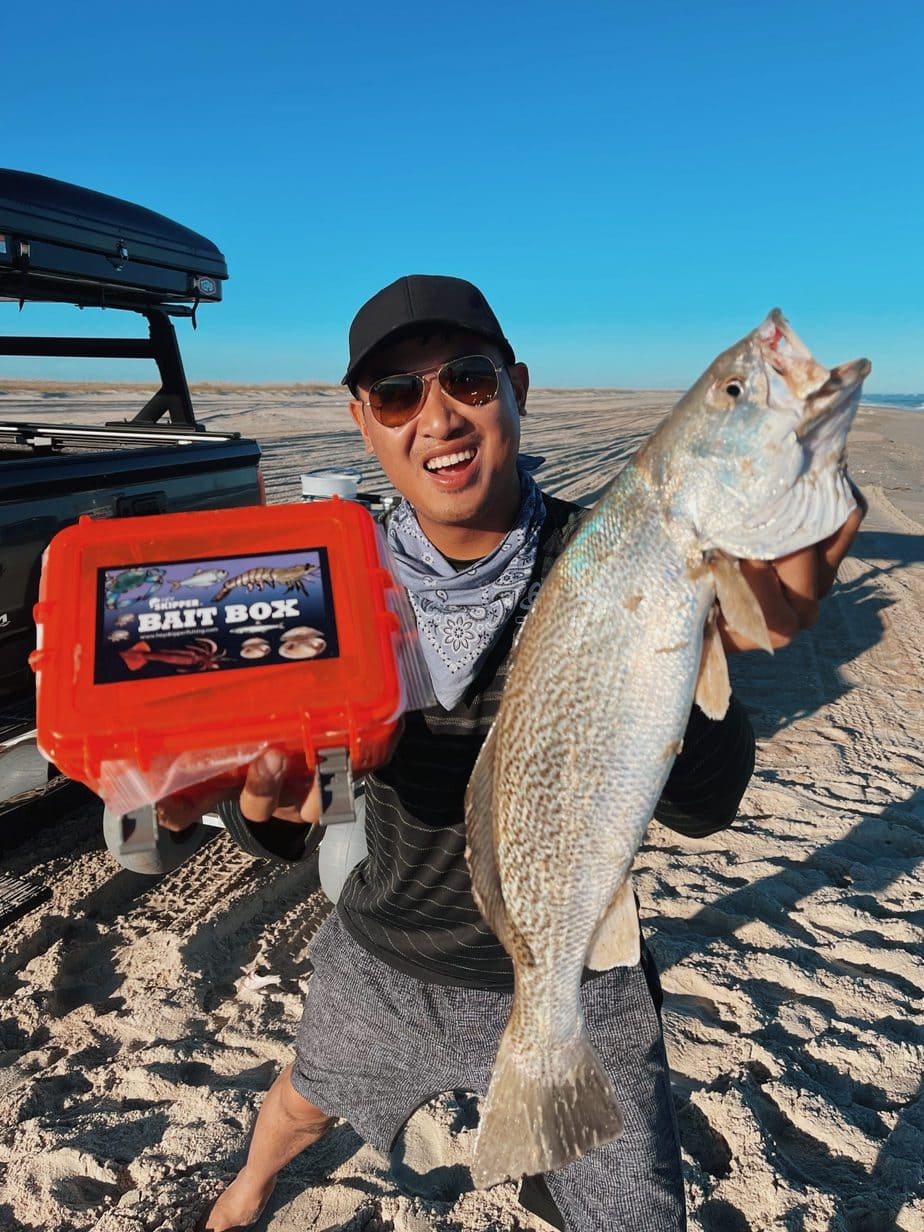 Enter Giveaway!
Includes:
1x Pack of Glow Floats (20 total floats)
3x Pack of Glow RIGS
1x All in One Bait Box
1x Pack Candy Float Surprise Bag
Catch Em All Fishing Rigs- GLOW EDITION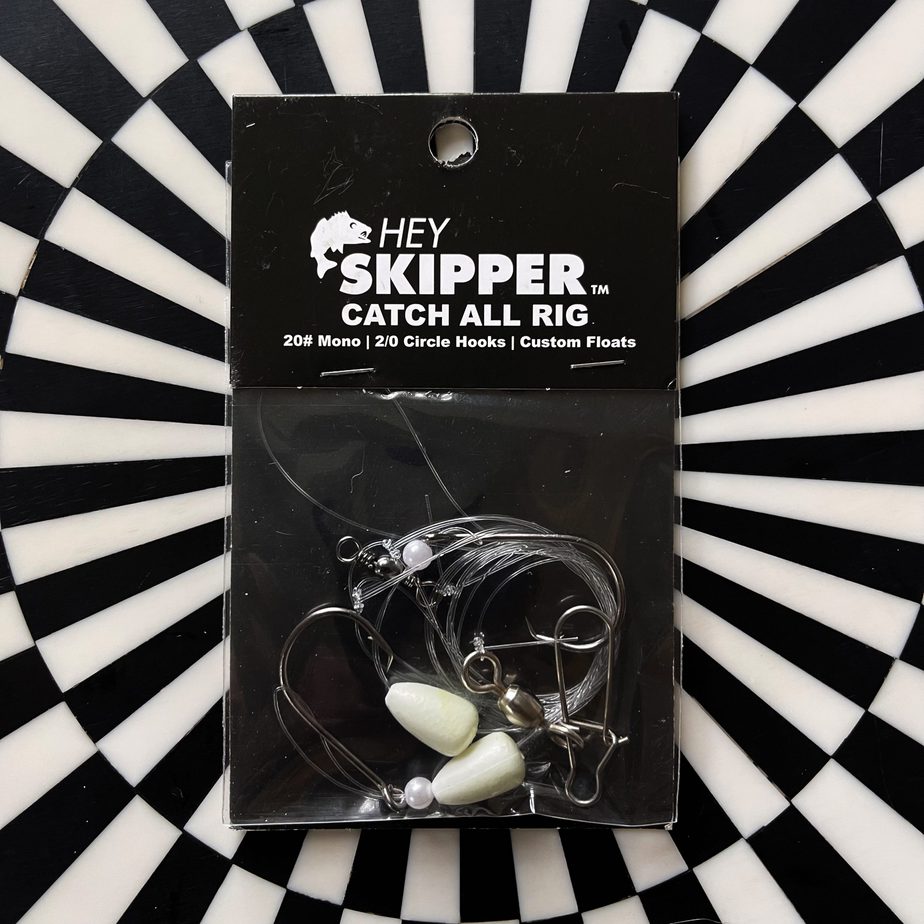 We are giving away our new and improved version of our hand-tied high-low rigs! They are assembled with specialty hand-painted floats that are proven to attract fish. I personally customized these rigs to be durable, effective and efficient! You can catch everything with this fishing rig! No need to pre tie your own rigs, just tie one of ours on, attach some salty baits on the hooks and get right to fishing!
Hey Skipper Painted Floats- GLOW EDITION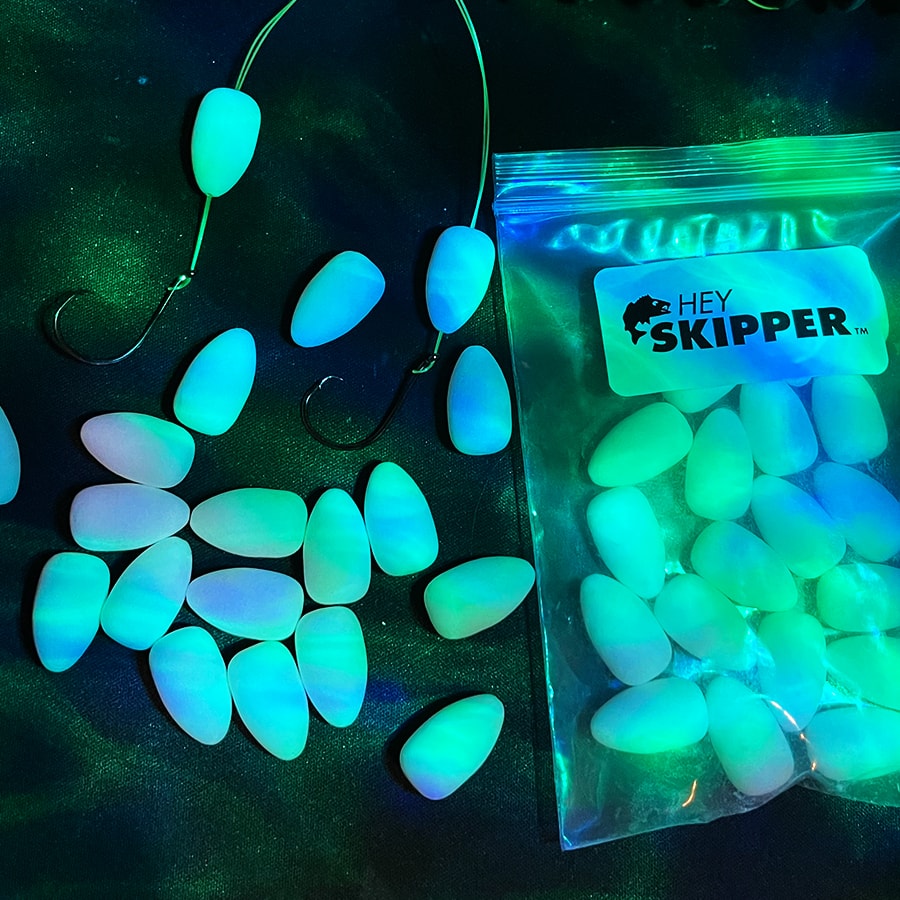 These floats are beautifully hand painted and hand packaged specially for you! Perfect for tying your own surf rigs. Simply attach a float to your own fishing rigs and instantly attract more fish. We will include 40 glow floats with this prize.
Candy Float Surprise Bag!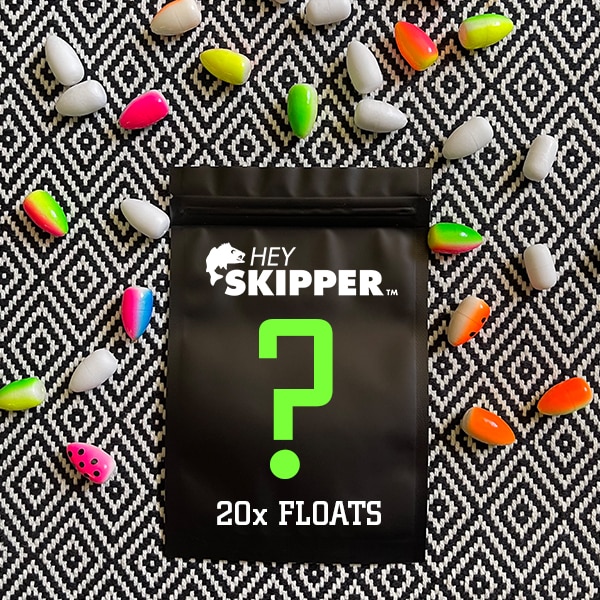 Something different in every bag! You will never receive two of the exact same packs because each Surprise Bag is uniquely filled with 20 random fishing floats! You get to try up to 9 different colors and shapes without having to buy them individually! Tie them on to your high-low rigs, carolina rigs, fish finder rig, or whatever else you can imagine! These floats are perfect to help attract a variety of different fish.
All in One Bait Box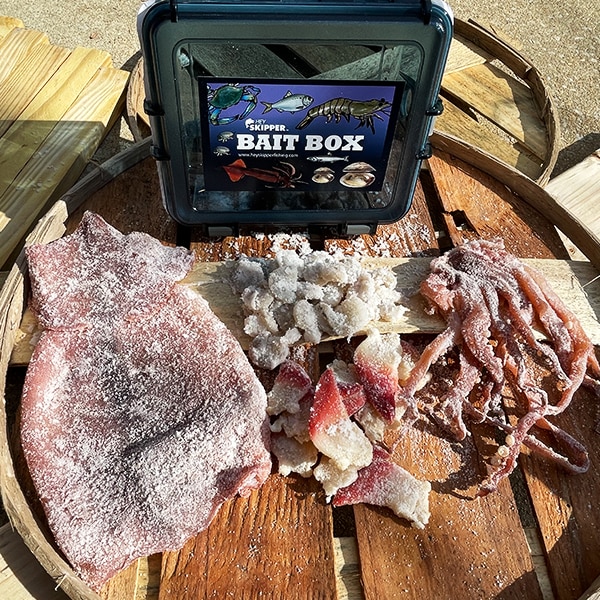 This waterproof bait box is jam-packed with all our essential salted baits! Try your luck with shrimp, squid or clams, all of which work for catching a multitude of different fish species. These baits will be perfect to use with your Catch Em All Fishing Rigs
HOW TO ENTER
Entering is simple! All you need to do is provide us your primary email address so we can alert you if you win! Be sure to stay subscribed to the email newsletter, we have had winners that we couldn't contact because there was not an active user.
Eligibility:
Must be from United states (Sorry international fans)
Thank you all and GOOD LUCK!
Enter Giveaway!